{event.name}
Welcome to A Dog's Life, LLC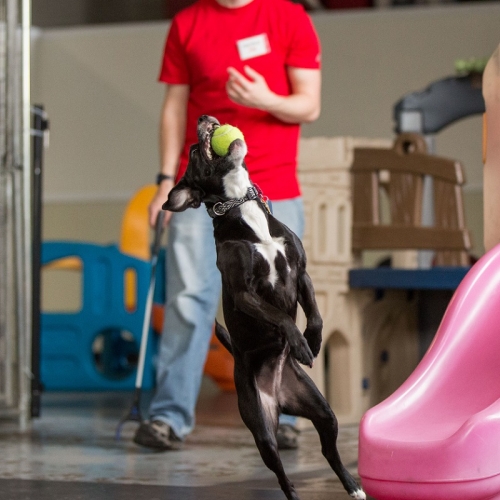 Tricks and Games
This class is for dogs who are friendly, have taken a Basic skills class and are looking to continue training in a fun way. We will be working from the AKC Trick Dog list of tricks, as well as introducing cognition games and dog sports exercises. Most dogs will earn an AKC Novice Trick Dog title (or higher). We will break down each trick into easy to follow steps and troubleshoot along the way. This six-week class is $180.
Special Offers
Coupons and other special offers. Click the Button below to view all of our offers!
View all Offers
We are constantly adding new specials to our site. Be sure to check back often!
About us
A Dog's Life, LLC is New Haven's premier doggie daycare. Our 5,000 sq foot facility has an indoor playground, outdoor bathroom area, and kennels for overnight guests. In our lobby is a pet supply shop which features healthy, natural, organic, and holistic options for your dog or cat.