{service.name}
Welcome to A Dog's Life, LLC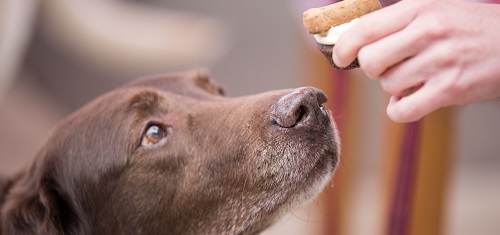 Amenities
We are happy to provide other amenities to your dog's daycare or boarding experience to help enrich their stay. Some add-ons will give your dog something extra to do during naptime or bedtime, while others will add an additional activity to their day to keep them happy and well-exercised!
Frosty Paws- $3.00
Pumpkin Kong- $3.00
Organic Peanut Butter Kong- $3.00
15 minute walk- $8.00
30 minute walk- $14.00
60 minute walk- $20.00
Merrick Wet Food Small- $1.00
(Seasonal Flavor) Med- $1.50
(Seasonal Flavor) Large- $2.50
6" Bully Stick- $3.99
12" Bully Stick- $6.49
Bully Ring- $6.49
15 Minutes Private Play Time- $8.00
30 Minutes Private Play Time- $14.00
Whimzee Toothbrush- $0.99
Medium Whimzee Stick- $1.33
Large Whimzee Stick- $2.49
*Private Play Time can be anything you think your dog will enjoy! This includes but is not limited to any combination of toy time, cuddling, basic agility games, and massage.
Special Offers
Coupons and other special offers. Click the Button below to view all of our offers!
View all Offers
We are constantly adding new specials to our site. Be sure to check back often!
About us
A Dog's Life, LLC is New Haven's premier doggie daycare. Our 5,000 sq foot facility has an indoor playground, outdoor bathroom area, and kennels for overnight guests. In our lobby is a pet supply shop which features healthy, natural, organic, and holistic options for your dog or cat.